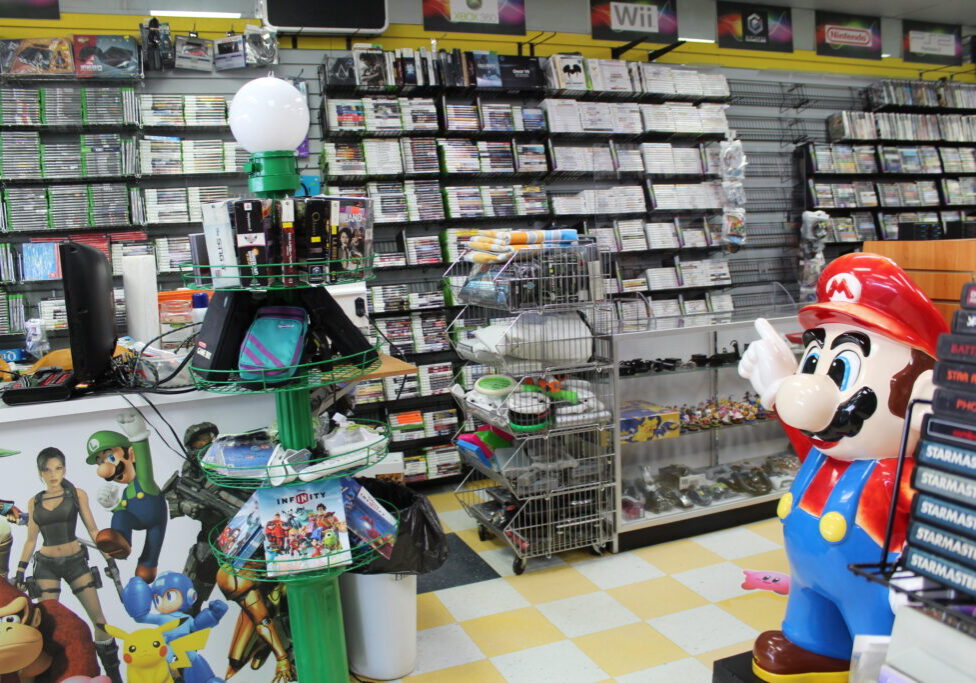 Just For Fun Video Games (10066 156 St NW) has been in the Stony Plain Road area since 1993, almost 28 years! The store has a huge selection of video games, accessories and consoles of all generations, some of which date back to the late 70s, and some as new as 2021! They specialize in the RETRO video game category and have extensive knowledge and inventory to back that up. Just For Fun Video Games also has a very large selection of DVD and Blu Ray movies. They provide professional disc repair service for video game discs, Blu Ray discs, DVDs, and Music CDs as well.
We spoke with Lee Tappenden, General Manager at Just For Fun Video Games who has never really known life without the store. The business was opened by his parents in 1993 and he has been helping out at the location for as long as he can remember.
"I would go in on weekends to help out, after school to do my homework, at one point we even had a couch that pulled out to be a bed in the backroom where I would take naps or rest when I was too sick to go to school," states Teppenden.
Everything that Tappenden has learned about the business he attributes to his mother's teachings.
"Just For Fun Video Games would definitely not be where it is today without her, she truly is Edmonton's old school gamer!"
On a final note, Tapppenden had this to say,
"I just want to thank all of the great people who have supported us all these years. It's you that has kept us here for the last 28 years, here's to another 28 and more! In the words of the greatest Italian plumber/action hero, 'Let's a'gooooooo!'"