Wishing You a Safe Summer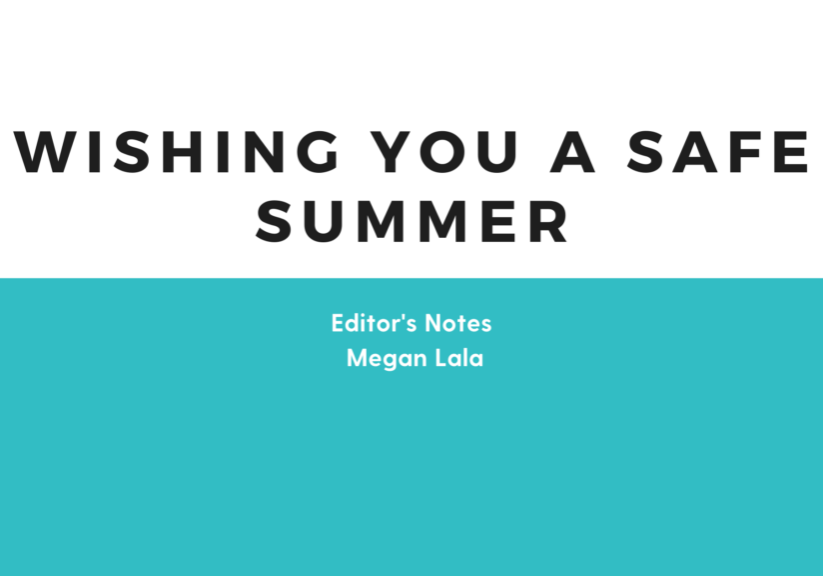 Megan Lala
Summer is here in Edmonton! Welcome to the Summer 2021 issue of SPANN! We are thrilled to be bringing you updates and events to liven up your summer months and get you involved in the community. When I look back over the last year and a half, I think about how difficult things were for everyone: for our community members, for our businesses, and for our children. West Edmonton has been resilient and has persevered through this pandemic and I know we are all itching to return back to a normal life. We are so close! 
As Edmontonians begin to get their first and second vaccine doses, we need to remember to still be mindful of people and businesses. We are all trying our best and while it is tempting to begin to act like the pandemic is over, we should still be courteous and cautious around others. I am so proud of the stories that have come out of our West Edmonton communities, stories of kindness, of generosity and of adaptability. The COVID-19 pandemic, despite everything, managed to bring out some wonderful qualities in our neighbours and I look forward to seeing this as we progress into a summer with relaxed restrictions. 
As you read through this issue of SPANN, I hope you get some inspiration for activities to partake in and events to visit over the summer months! Whether it's collecting and dropping off donations to the West End Seniors Activity Centre (p7) or checking out a new virtual golfing business (p6), there are plenty of things to do in the area! I also encourage you to visit and support your local businesses. Retail shops, personal services and restaurants have had a tough go with having to close and reopen multiple times. An extra thank you, being patient with servers, and leaving a kind social media post or review can go a long way for a lot of businesses and staff members. 
Have a safe summer and don't forget to send in your community photos to be featured in the next issue of SPANN! We would love to see all the fun that everyone gets up to! If you have any questions, concerns or input about SPANN, I can be reached at [email protected]. 
Megan Lala is the Communications Coordinator with the Stony Plain Road Business Association and the Editor of SPANN.