SPR Presents: Light Up The Park!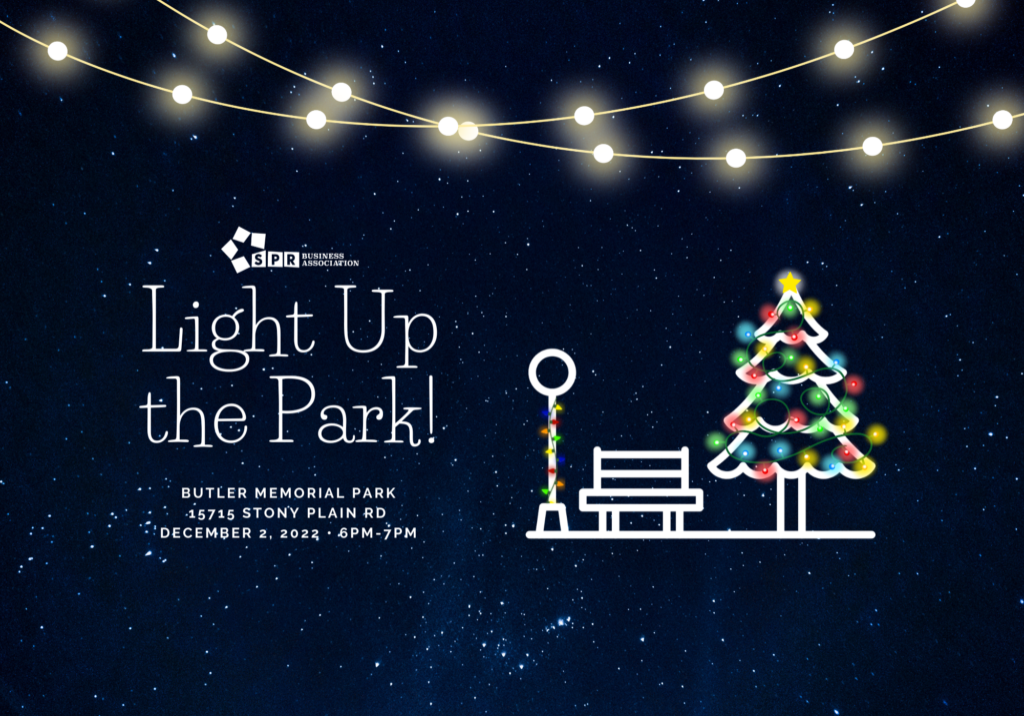 Come join us as we light up Butler Memorial Park for the season!  Enjoy free hot chocolate from ch. Cafeteria, circus performances, and a fiery finale!
Friday, December 2nd at Butler Memorial Park, located on 15715 Stony Plain Road next to the Jasper Place Transit Centre.
6:00 PM - Event Starts, hot chocolate available and roaming performances begin
6:15 PM - Words from local elected officials
6:30 PM - Light up of park
6:45 PM - Finale Performance
7:00 PM - End of event
LOCAL BUSINESS PARTICIPANTS
We're super excited to brighten up Butler Memorial Park with light and colour!  Join us for glowing jugglers, hoop performers, and a flaming fire finale!
Jordan Sabo - Pinwheel Productions
Jordan is a caring artist with a passion for inspiring others.  Whether the excitement needs to heat up or simmer down, or you want to build suspense and keep them on the edge of their seats - Jordan's entertainment is sure to delight!
Amanda Panda - Hula Hoop Circus
Described as a "real crowd pleaser", Amanda is a delightful combination of a high energy dancer and an enthusiastic professional. She's a colourful, charismatic and playful performer, who knows how to get an event going!
The FloWarrior
Get ready to be mesmerized with light and flame!  Internationally renowned and a master of many amazing and entertaining acts, The FloWarrior will top off the night with fire and fun!