Supporting Community Healing From Residential School Trauma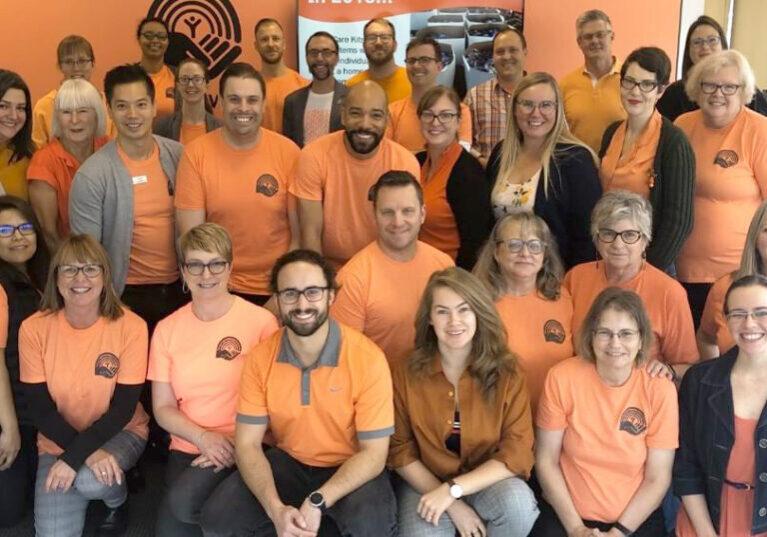 *The topics being discussed may be triggering for some who have experienced trauma in the residential school system. Support is available 24/7 by calling or texting 211 Alberta.
Lisa Richards & Beth Strom
Significance of September 30
Achieving Truth and Reconciliation can seem like a massive task and it's easy to think that individuals can't make a difference. But we can.
September 30 has been designated as The National Day for Truth and Reconciliation to honour First Nations, Métis, and Inuit children who were legally kidnapped from their families across these lands.
The recent discoveries of thousands of unmarked graves at residential schools across Canada have brought the horrifying truths of what happened at these schools to light.
These truths do not just live in the past. The ongoing effects of colonialism, trauma, and cultural genocide as well as ongoing systemic racism can clearly be seen in many communities today.
First Nations, Métis, and Inuit people make up only six percent of Edmonton's population, yet make up two-thirds of those experiencing homelessness. This population is one of the highest reported primary groups that United Way funded partners serve.
These are the harsh truths about our community today, but the good news is there are actions that we can all take to support community healing.
Learn
Attend a course such as the Indigenous Canada course through the University of Alberta and read the Truth and Reconciliation Calls to Action. Explore the Indigenous resources from Bent Arrow, a United Way funded partner.
Listen
Understand experiences by visiting the Edmonton Public Library's Voices of Amiskwaciy. And listen to the stories of Indigenous community members like Vanessa and Mary on United Way's website myunitedway.ca.
Raise Awareness
Use your voice by amplifying minority voices on social media and participating in #OrangeShirtDay on September 30.
Connect
Connect by supporting events such as a Powwow or participating at Explore Edmonton's Indigenous Experiences List.
Here at United Way, we are also taking action. We are continuing our work to increase equity, diversity, and inclusion in our organization through staff training and policies and to support local Indigenous-serving organizations. And within our collaborative partnerships, we are contracting new staff focused on building relationships and better serving Indigenous communities.
We have a long way to go, but we are committed to continuing to learn and grow with our neighbours.
*This story was written collaboratively by Lisa Richards of 211 Alberta and Beth Strom of United Way of the Alberta Capital Region.