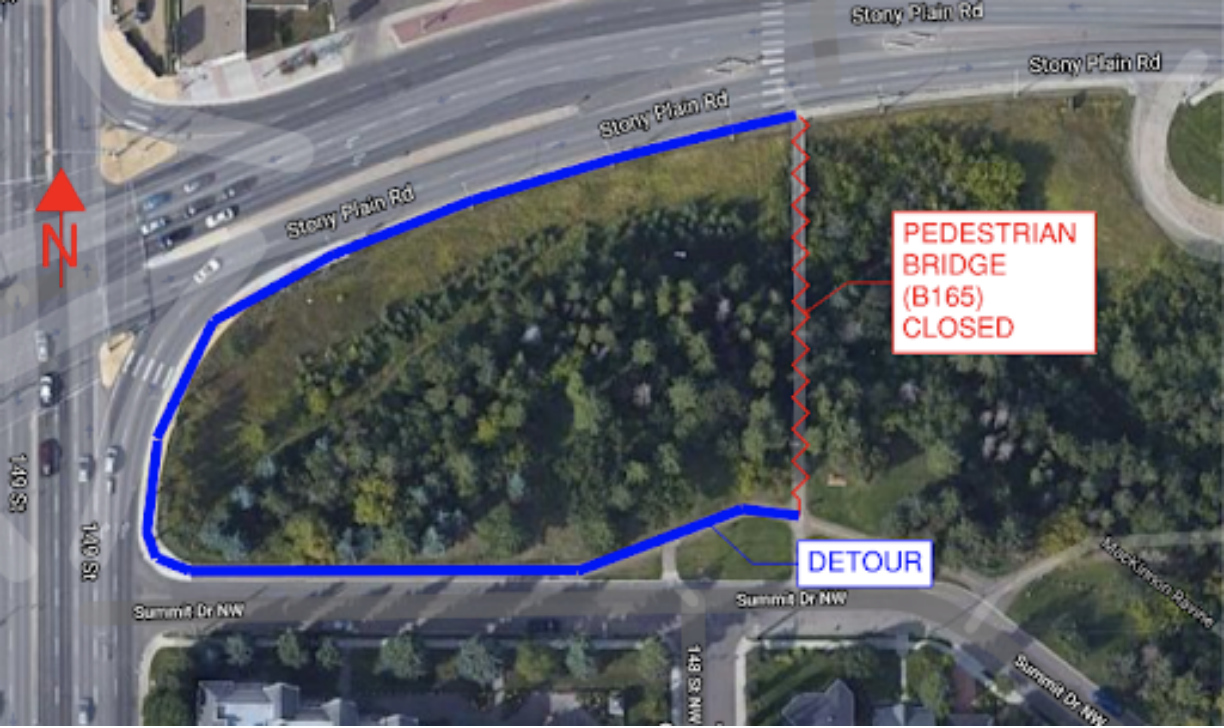 MacKinnon Ravine Pedestrian Bridge Update
Construction has begun on the replacement MacKinnon Ravine Pedestrian Bridge, located across from 148 Street, connecting Stony Plain Road to Summit Drive. The bridge is a great resource that connects our neighbourhood directly to Edmonton's beautiful River Valley Trail system.
The bridge has been closed since late 2021, and demolition occurred in early 2022. The replacement bridge will be constructed in the same location as the previous one, but will be wider than the old bridge to improve safety for all users — from joggers and cyclists to dog walkers and parents with children in strollers. We are excited for this bridge to be replaced as it is an essential pathway to connect the various neighborhoods within Jasper Place and a great way for residents to connect with nature and enjoy active lifestyles.
To reach Summit Drive from Stony Plain Road on foot during construction, detour along 149 Street.
For more information and updates about this project, visit edmonton.ca/MacKinnonRavinePedBridge
Did you know? The MacKinnon Ravine Bridge replacement has nothing to do with the LRT construction. It was closed in autumn 2021 over concerns about its capacity to safely support pedestrians and snow removal equipment.