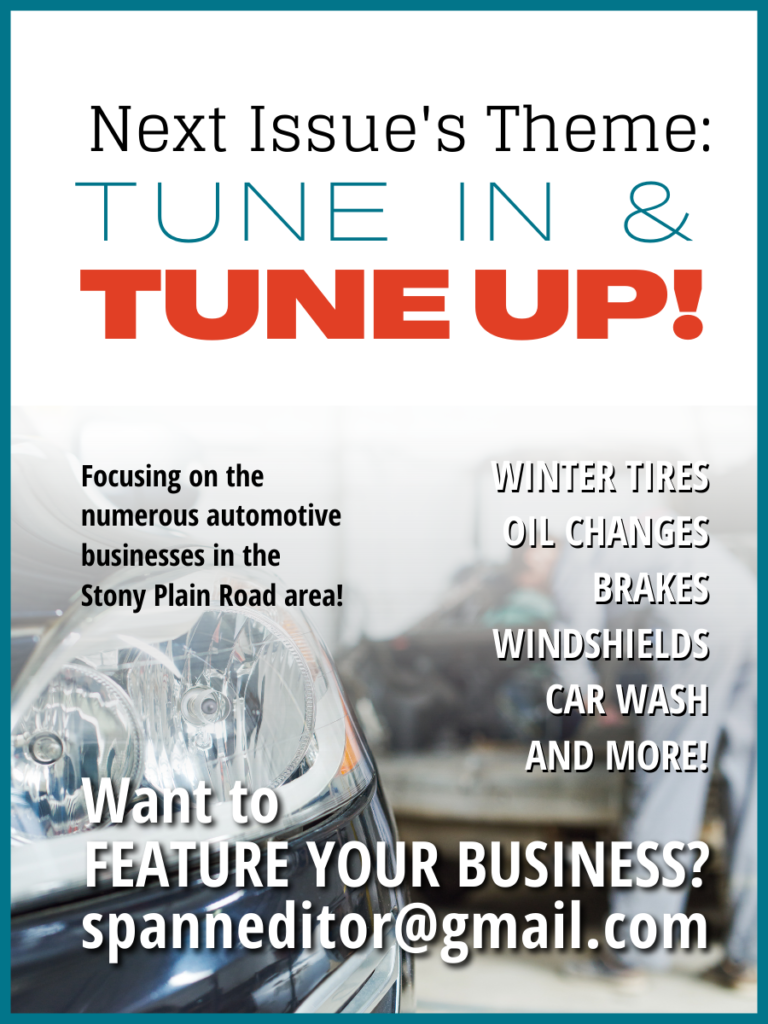 Our September
issue focuses on
automotive businesses.
Stony Plain Road is well known for it's various automotive services.  With winter on the horizon (how dare we speak of such things in August!), SPANN's autumn issue will support these local businesses with articles, features, and focus on maintenance.  Think winter tire and oil changes, brakes, windshield replacement, collision repair, car washes, and more!
Want to be a part of our next issue? Contact [email protected] today!