SPR Social Media Workshops Info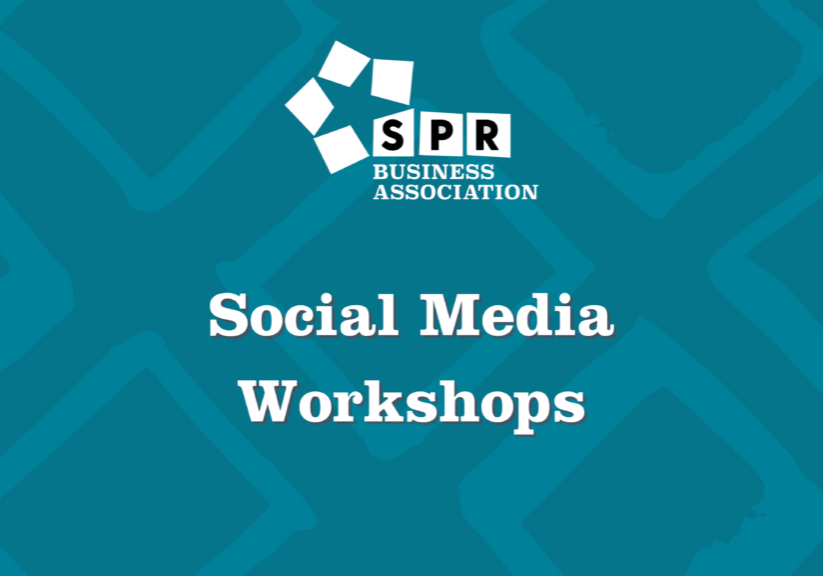 This February, The Stony Plain Road and Area Business Association is conducting free workshops that will be occurring in mid to late February. These workshops will focus on building a social media presence which can help establish a business on social media as well as help them maintain these accounts consistently for brand awareness and engagement. After these workshops, businesses will walk away with the knowledge of social media practices to help increase their reach and awareness. These workshops will take an hour to attend and the only thing we need from attendees is your time, commitment, and the openness to learn something new. There are only 2 workshops in the works right now, but future dates and descriptions will be added by the end of the month. We hope to see you there virtually or in-person for the workshops.
Current Workshops include:
Digital Economy Program set by Matt Hill
The Digital Economy Program is a free service created by the partnership with the City of
Edmonton, University of Alberta School of Business, Business Link and Digital Main Street meant
to provide digital transformation support for local small businesses. This presentation will be set
up by Matt Hill of Business Link
In-Person Workshop
- This workshop will be held In-Person by Abraham Fawaz, the member relations assistant
for the Stony Plain Road and Area Business Association. This workshop will describe the
various forms of social media such as Facebook, Instagram, Twitter. How frequently you
should post, what you should post and how to make it all work. This workshop will be
held at the Orange Hub on Wednesday February 23 11am-12pm
More workshops to be added by the end of the month.
Dates and Workshops are Subject to Change