United Volunteers are Changing Lives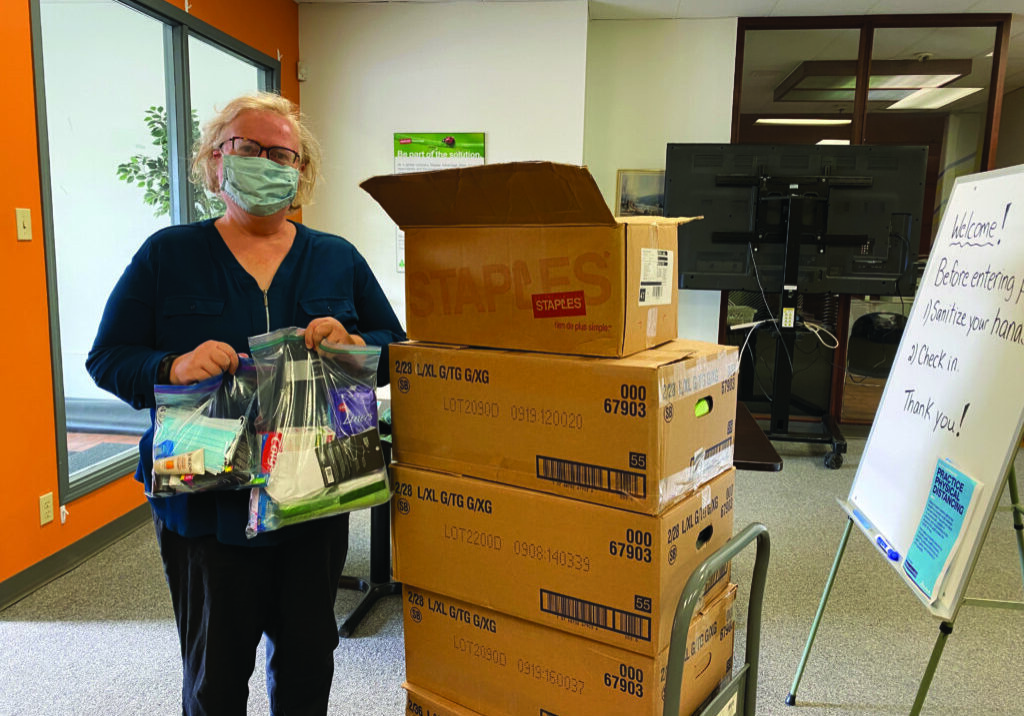 This year's National Volunteer Week is focused on the Value of One, the Power of Many – the value of one act and the power of many enables us all to thrive together. This week reminds us that through the dedication of individuals, our community can become a better place for everyone.
United Way is committed to mobilizing collective action to create pathways out of poverty, bringing individuals together to generate positive change in the Edmonton area. That collective action included the support of nearly 800 volunteers in 2020, who contributed close to 7,080 hours to strengthening our region. Volunteers also heeded the call for help when the pandemic hit out region last year by creating over 1,100 urgently needed supply kits from home. These caring members of our community joined United Way's efforts to create a place where everyone has the chance to reach their full potential.
"Whether they are a member of cabinet and setting the direction for our future efforts or filling backpacks for school children who need supplies, volunteers are an integral part of the work that we do," said Rob Yager, President and CEO of United Way of the Alberta Capital Region. "Our volunteers' dedication to building a better community continues to inspire me and makes me excited about the future of our region."
In addition to those who volunteer directly with United Way, in 2019, when volunteering was more accessible and without restrictions due to COVID-19, more than 10,500 individuals volunteered close to 400,000 hours to support the 140 partners that receive funding through United Way to provide services to local people in need. Looking at the big picture, United Way works with community partners to deliver a coordinated network of services and programs to address a range of needs for children and families who are struggling, demonstrating the power of many that starts with one dedicated individual.
Thanks to the support of volunteers, United Way was able to help 257,256 people in 2019 and to support the most vulnerable during the pandemic. United, we are changing local lives and building a brighter path for individuals and families living in poverty.
Article submitted by United Way of the Alberta Capital Region.