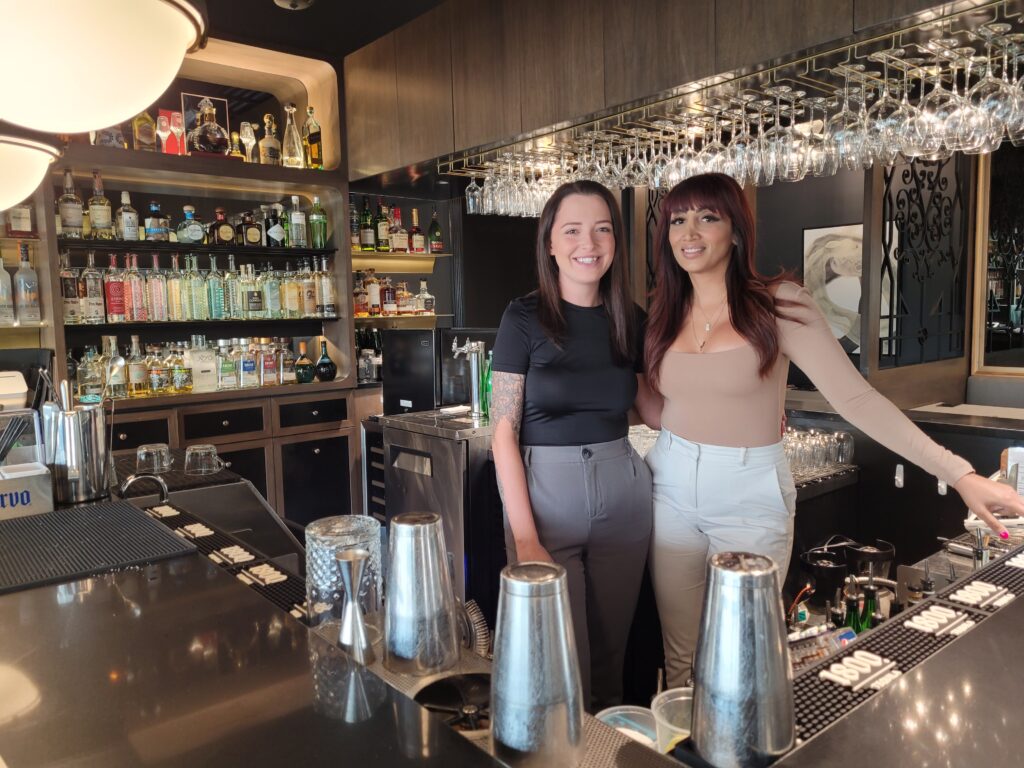 El Corazon: The Heart of Something Great
IMPORTING CULTURAL FLAVOURS
Hifa speaks with passion when describing the genesis of El Corazon. She and business partner Percy founded 10 Hospitality Group, with the goal of opening 10 unique dining locations across Edmonton by 2027.
El Corazon is the first. Meaning "The Heart", it's Latin theme offers energy, vibrancy, and an escape from the everyday, inspired by flavours from Tulum, Mexico and Florida.
Having already had the experience of closing 120 OrangeTheory Fitness locations during COVID-19, and experience at the restaurant Earls, Hifa was quite prepared for the challenge of opening a business during the pandemic. "We really wanted to make something special, generating excitement at a time when other businesses were closing, spending a lot of time researching what to to do to build great brand recognition like other made-in-Alberta brands like JOEYS and Famoso [Edmonton] and Earls [Calgary] - We opened up right after restrictions in Alberta were lifted [in April 2022]!".
"The Heart" has been beating ever since.
HOME ROOTS
Stony Plain Road holds an emotional connection for Hifa. "I grew up in the [Glenora] area... and I lived in Grovenor for 10 years. I could see the need for fresh new businesses, and was excited to bring something to the area. Our location in Westblock was the opportunity we needed!" This local perspective extends into their business model: "When travelling, you entertain through food - We wanted to represent that culture and quality here in Edmonton. By building such a market in the city, and expanding it, we keep money [in our community] and create the opportunity for new possibilities via local development."
Hifa emphasizes that relationships with her business neighbours are just as important as those with her guests and broader community. "You cannot go into a business with a mindset and focus on competition - other businesses also contribute to the area - people will be inclined to come back when they recognize options and choices they've yet to explore."
"I'd say right now it's a 50/50 split between local shops that serve the community, and those that are destination businesses that individuals purposefully travel to," says Hifa. "I think it [the area] will become more of a destination, and that will also be reflected in the types of businesses here and how people use them." She describes these customers coming to Westblock to enjoy food at El Corazon, heading to the Leopard for a drink, and perhaps finishing up with a coffee at Square 1. "Even compared to five years ago, you can really see the evolution of businesses catering to the area, and bringing in more shopper traffic as a result."
EDMONTON'S FUTURE DEPENDS ON LRT
With the Grovenor/142 Street Stop of Valley Line West being built directly across from El Corazon, there have been impacts. "We've had [vehicle] traffic issues, and foot traffic has decreased due to construction at the intersection, making crossing hard, particularly during rush hour." Visibility is also currently impeded by temporary fencing. "We offset this with a strong presence on social media, being blessed with 300 stalls of cheap and accessible parking at Westblock, which we leverage for awareness."
It's the future benefits of the city-wide system that Hifa looks forward to: "LRT will give individuals the ability to cross the river more, travel, and explore - we're an events based city, and LRT supports the movement of people. It offers a safe and convenient travel option, and lets people become more aware of what's in their city. It increases [customer] traffic, will offer another transportation option for working professionals, and represents Edmonton's growth."
DECIDEDLY EDMONTON
It's not just the vision of Hifa, Percy, and 10 Hospitality Group that makes El Corazon special. "Saying that we're the best is not necessarily the way to go, versus emphasizing what we do well. We focus on an atmosphere through great food, experience, and engaging you from when you walk in the door. We treat our staff and clients as humans, and want that to show in our actions and by our customers coming back to us.
With such a vision for guests, neighbouring businesses, and Edmonton in general, who can disagree?
El Corazon
#150 -14101 West Block Dr NW
Sunday - Thursday 11:00-11:00pm
Friday - Saturday 11:00-12:00am
@elcorazonyeg
elcorazonyeg.com