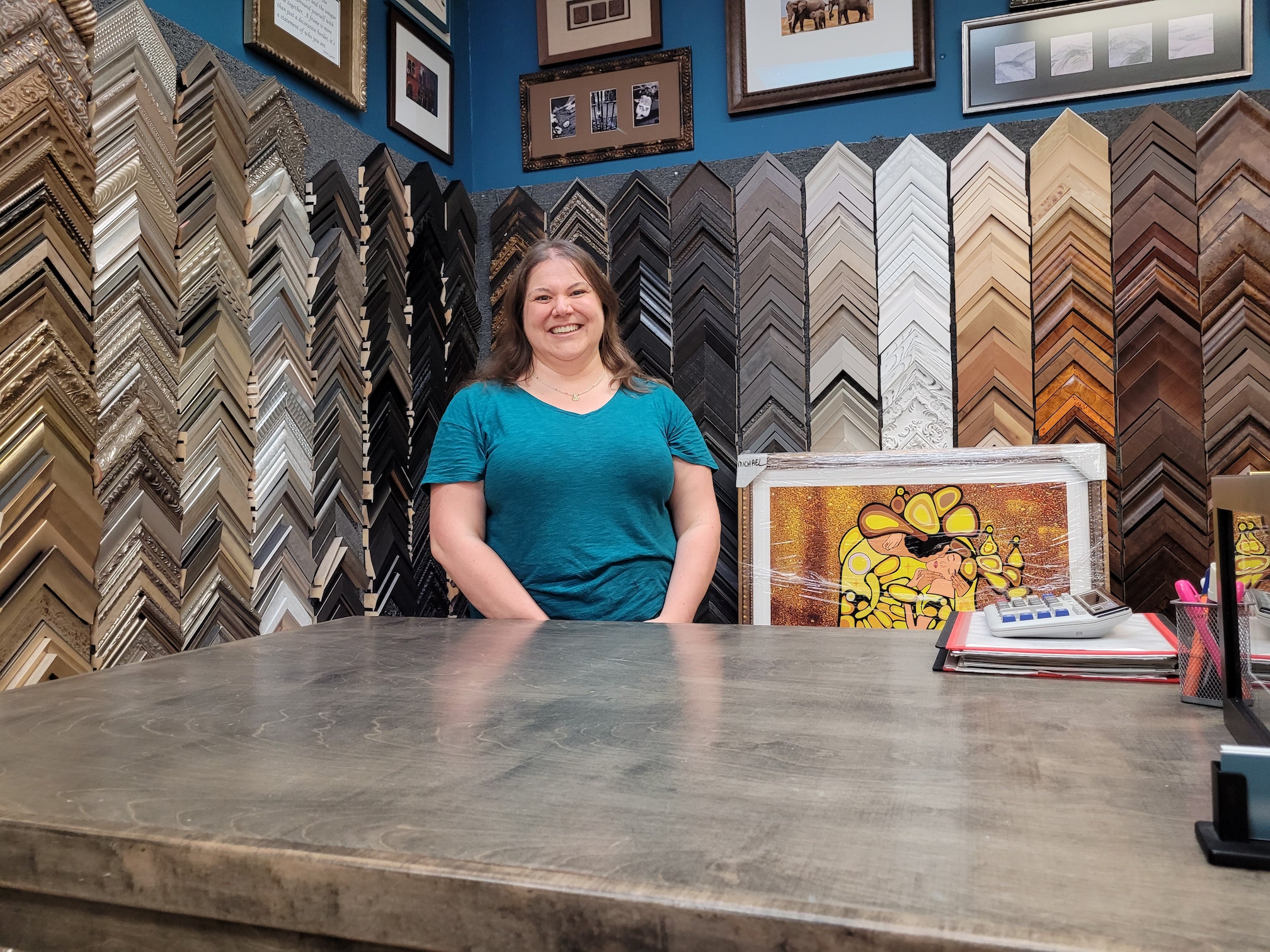 For The Love of Art: The Gilded Rabbit
Passing Into The Right Hands
Marian Switzer started at The Gilded Rabbit Art and Framing when it was "Colours Art and Framing" in 2005. When the owners retired in 2018, they asked if she was interested in buying the business that she knew so well. This did not come without some challenges: The same year West Valley Line LRT construction was announced, and the COVID-19 pandemic starting in 2020 also contributed to stress during her transition. Despite this, Marion champions her customer service and the impact it has on her customers – "Great customer service gives customers a reason to come back to the store!".
Not-So-Local Challenges
Marion is aware that when construction switches to the north side of Stony Plain Road, things will get worse before they get better. However, she is also aware that if the Gilded Rabbit was located elsewhere in the city, she would still experience similar impacts – LRT construction is impacting transportation corridors throughout the city, not to mention the various pressures on the broader economy today. "Marigold has done a decent job at making it somewhat walkable but it's still difficult," she says. Additionally, increasing social disorder is having an impact on existing customers, who may feel unsafe. Marion herself, who does not have the training to deal with some of the concerns she has seen, recognizes that more must be done at a municipal and provincial level to address the problems.
Growth & Change
The LRT will bring a swath of changes to Stony Plain Road, including some gentrification and density with future residential developments. It will make it easier for people to travel to and from the area, and increase the distance individuals are willing to travel to shop and seek entertainment. "There could be a great mix of businesses," says Marion. She sees SPR as a place where everyone can get what they need. This extends to the social services in the area as well, where she hopes for more opportunities and agencies in the area to address a growing need.
Your Local Art Shop
Carrying a number of Canadian-made brands, focusing on excellent customer service, and being hands on is a given at The Gilded Rabbit. Marion has made trips to customer homes to offer them services and framing advice, while also educating them on products. Check out her various specials by following her on social media, and support one of the few remaining brick and mortar art stores in Edmonton today!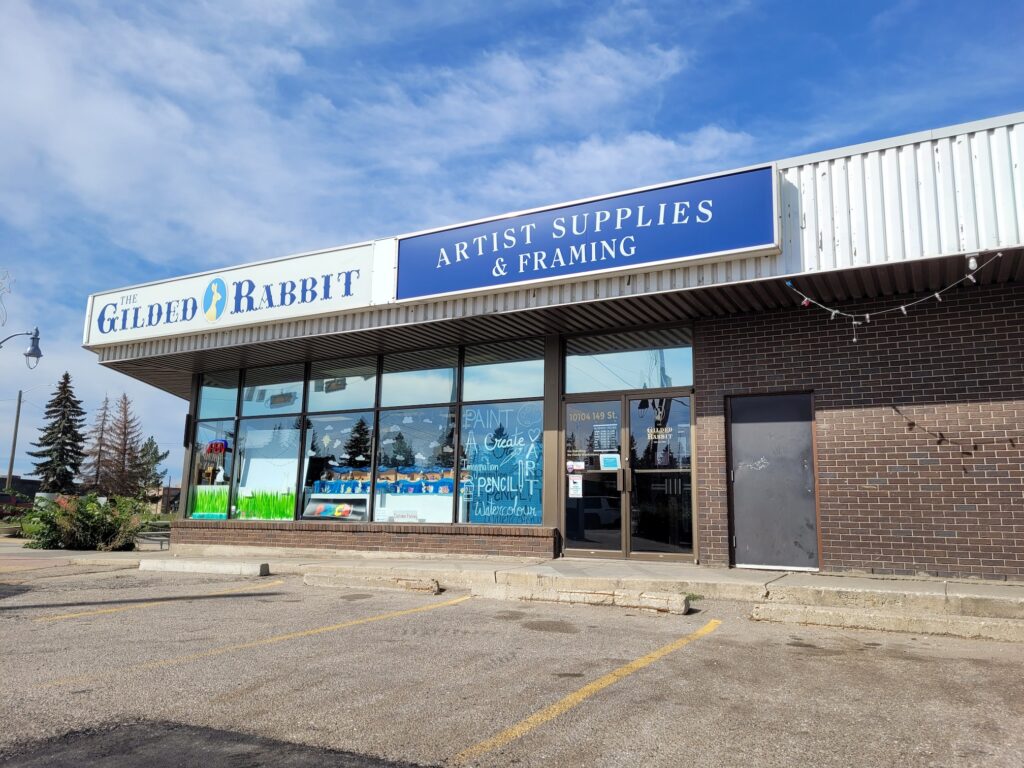 The Gilded Rabbit Art and Framing
10104 149 St NW
Monday-Saturday 10am-6pm
@gilded_rabbit
linktr.ee/thegildedrabbit