Westend Seniors Activity Centre – Alberta Seniors Week Event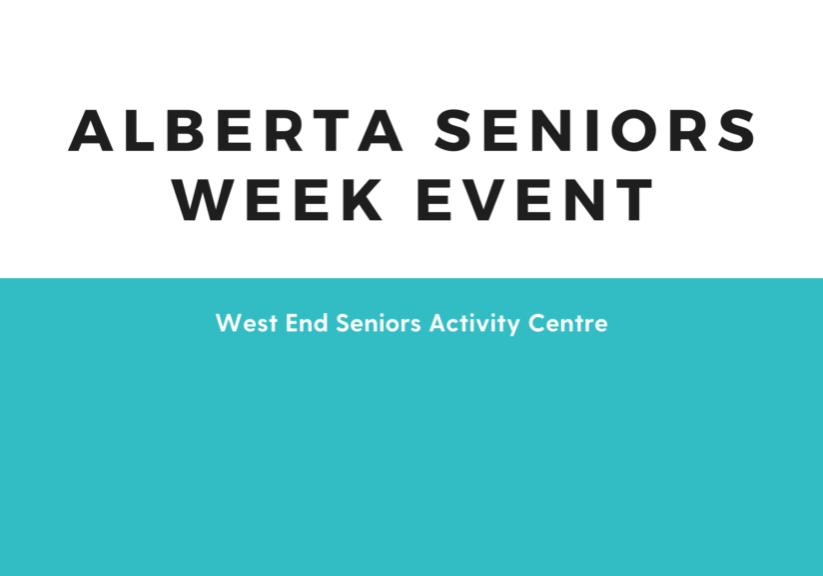 Lorena Smalley
To recognize Alberta Seniors Week, the Westend Seniors Activity Centre is hosting "It's A Wonderful Day In Our Neighborhood – A Drive Thru Event To Help Others!" on Thursday, June 10th at the centre's gorgeous facility located in terra losa.  "We will have stations set up throughout our parking lot so people can drop off donations for organizations like the Edmonton Food Bank, the Inner City Pet Food Bank and Pack a Purse," said Liang.  
The first stop will have WSAC centre staff handing out large sheets of paper with the heading "What Are You Thankful For?".  Attendees will be encouraged to write out their answers and at the last stop of the drive thru event, WSAC staff will take photos of them with their sign.  "We really want this to be a day where people can get out and do something positive.  For many of us, when we give back we can't help but feel good.  We hope the event will give people some joy and remember that even in these tough times, we all have something to be thankful for.  Hopefully, it is also a gentle reminder to all of us to try and focus on the positives in our lives" said Liang.
"We have a few initiatives planned for the day," said Heather Riberdy, Event Manager for the centre.  
Our Backpacks For The Homeless goal is simple…we want to collect 100 backpacks full of life's little necessities and then we will be donating these backpacks to help Edmonton's less fortunate.  
Our "Pack A Purse" initiative.  Lots of us ladies have gently used purses lying around that we never use.  We are hoping ladies will fill their purses with personal care items and bring them to our centre" said Riberdy.  "We will be collecting them and then donating them to AWILL (Aspiring Women In Leadership And Legacy).  

We are also accepting donations for Edmonton's Inner City Pet Food Bank. For many inner city residents, their pets are their lifeline and provide them with a sense of connection.  Our staff here at the centre are pet lovers and we know our members are too so we are really excited to be accepting new and gently used pet supply donations that we know will make a difference!"
WSAC will be collecting these items throughout the summer.  Feel free to drop off at their centre. 
When: Monday to Friday 9:00 a.m. to 3:30 p.m.
Where:  Westend Seniors Activity Centre 9629 176 St.                 
To learn more about the Westend Seniors Activity Centre please visit our website www.weseniors.ca